The Event – Celebrating Business Excellence 2022 is later this month, and we are thrilled to announce our award recipients.
Excelsior Orthopaedics has the proud distinction of being nominated and chosen for our Business of the Year Award. Excelsior Orthopaedics, with seven locations and growing throughout the Western New York region, also makes a meaningful impact on our community through its charitable outreach in organizations such as 11-day Power Play and the Special Olympics.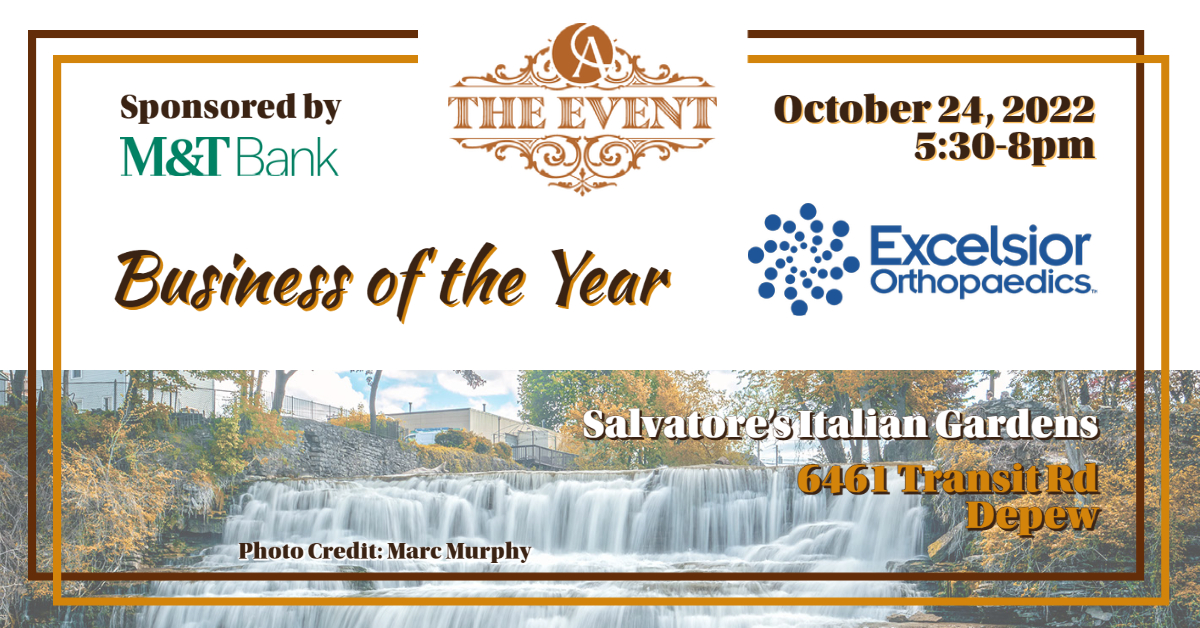 People, Inc. CEO Rhonda Frederick is our Woman of Distinction for 2022. Rhonda, always the consummate professional, has long been recognized as one of our community's leaders. In 2022 her work after the Tops Markets shooting in assisting those impacted was just another example of her leadership.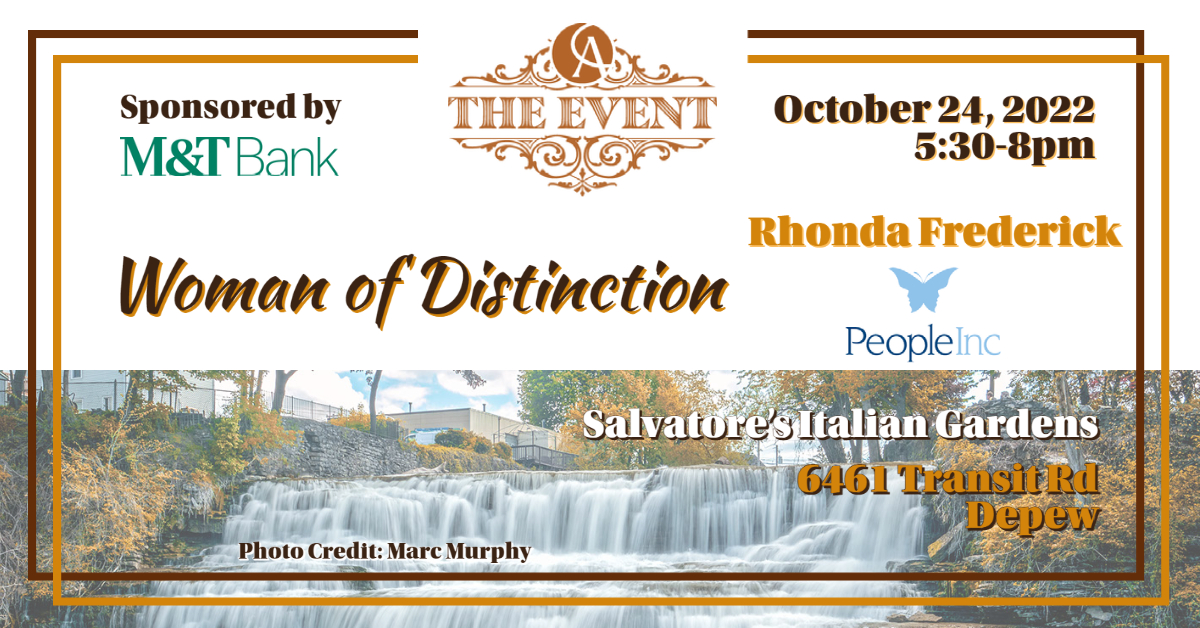 FeedMore WNY played an enormous role in ensuring the neighboring community had access to fresh meals and groceries when their only grocery store within several miles was closed. FeedMore WNY set a shining example of why Western New York is so fortunate to have organizations as well-run as they are to assist our community during our darkest hour. This is why FeedMore WNY is being honored as our Community Steward Award recipient.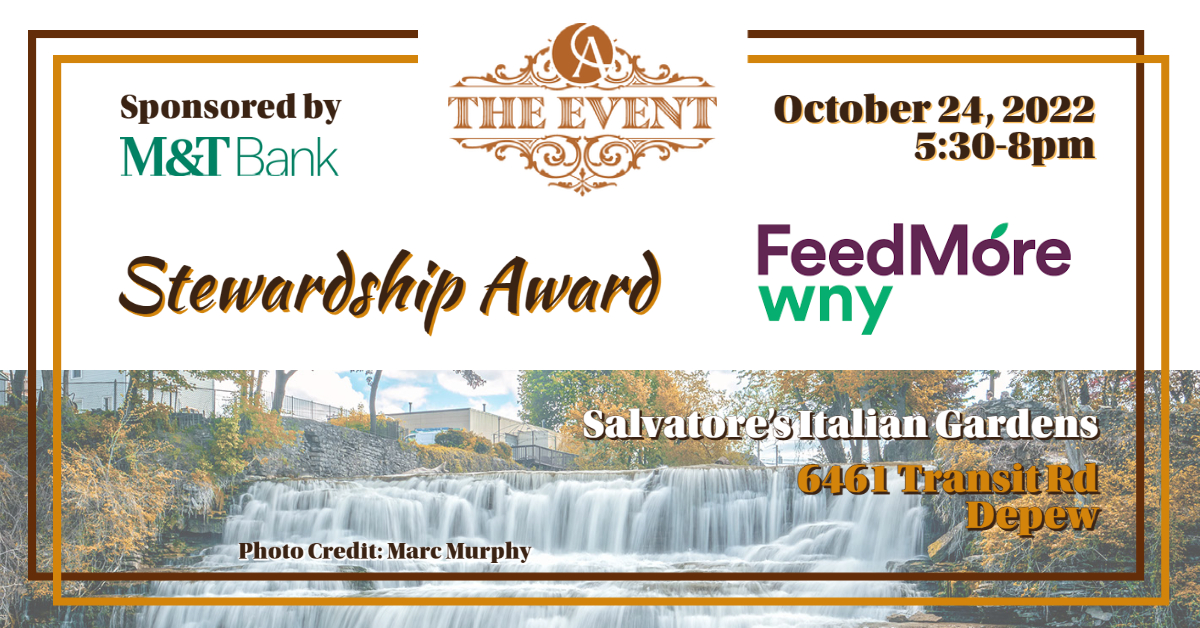 Downtown revitalization has been underway for the past fifteen years in our community, and Paul Kolkmeyer has been a critical part of our success in downtown with his rehabilitation of large-scale projects along Main Street, including The Marin and The Glenny. Paul, the founder, and CEO of Priam Enterprises will be recognized with our Community Revitalization Award.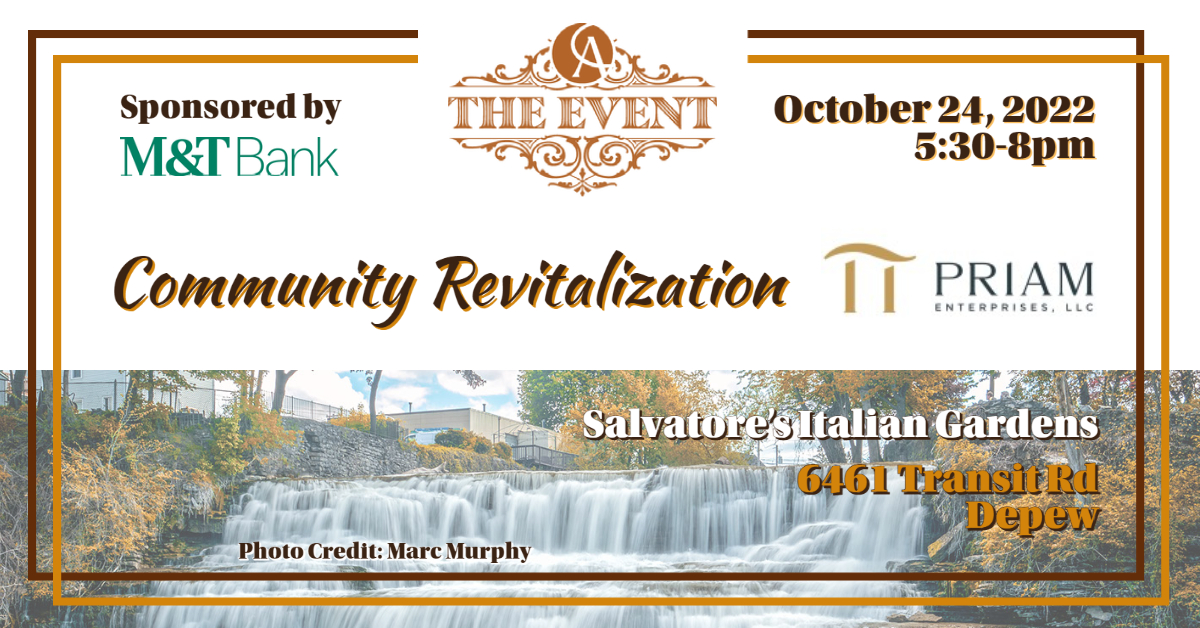 Employee Services Corporation, one of Western New York's largest HR companies, is celebrated with our Commitment to Excellence Award. Located in Amherst, they continue to grow their business within our community while making a valuable contribution to many organizations, including the Amherst Chamber.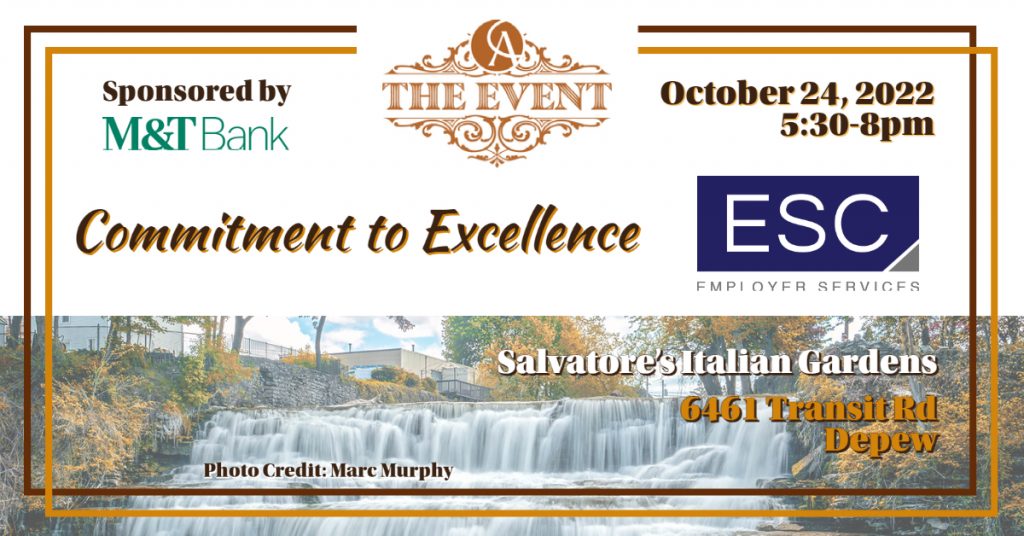 Hospitality is defined as "the friendly and generous reception and entertainment of guests, visitors, or strangers." At Frankie Primo's +39, that is precisely how owner Jay Manno and his team make you feel as you walk through the door. Their business, founded on the corner of Franklin and Chippewa, has expanded to North Tonawanda with Frankie Primo's +39 North, with the addition of a bakery and gelato store next door. Frankie Primo's +39 is this year's Hospitality Award winner.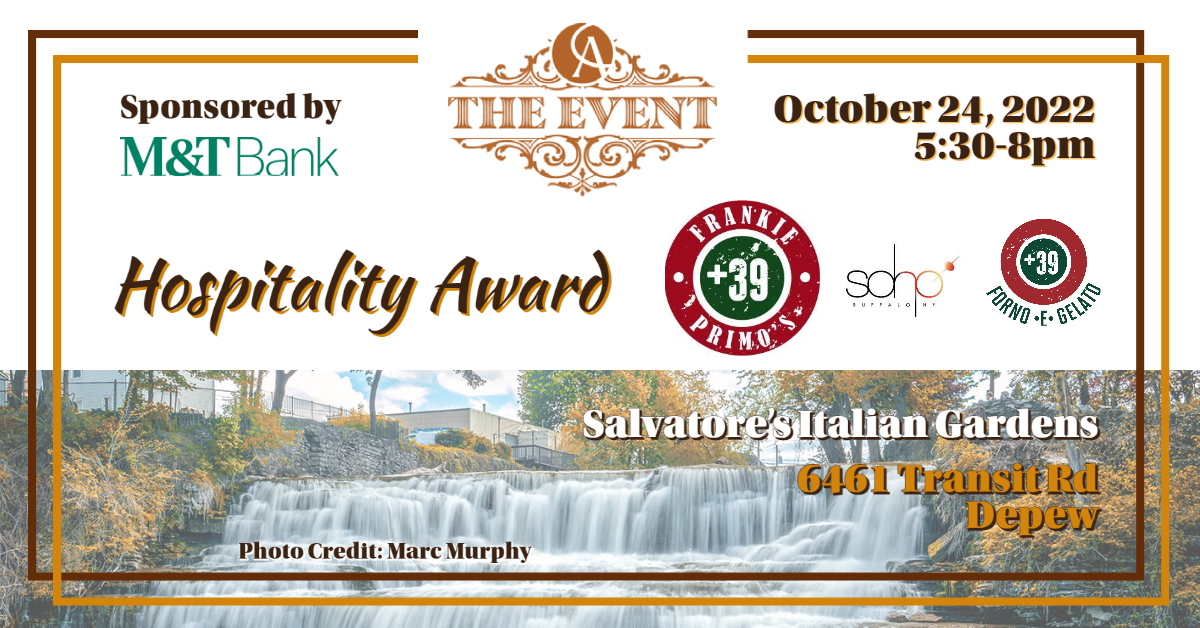 We cannot wait to honor this incredible group of recipients Monday, October 24, at Salvatore's, and we hope you will join us. We still have a few days left if you are interested in taking an ad in our program book, and we anticipate another sellout, so don't wait until the last minute to try and secure your tickets; for more information, please see here.
While the Chamber is busy preparing for The Event, we are also reaching out to our Health Insurance members as the start of open enrollment is upon us. As the only Chamber in Western New York with a dedicated in-house team of licensed insurance brokers, we are here to assist you and your company. The Chamber offers plans from all three major carriers in our area, as well as Dental Insurance, Life Insurance, and a first-in-class Employee Assistance Program. I would encourage all members, if you have any questions regarding employee benefits, to reach out to benefits@amherst.org, and our dedicated team will be happy to schedule a meeting with you.
The Chamber is hosting our final New Member Orientation of the Year this Friday morning, October 7th. We have seen explosive growth in new members this year, and this is a great time for long-term members to get reacquainted with the Chamber to ensure you are taking advantage of all we have to offer. On Friday, October 14, we will have our next Lunch Mob at One Eyed Cat Brewing Company on Main Street in Williamsville. Lunch Mob has been exceptionally busy over the past few months. This is an open networking event and a great way to network informally over lunch; if you have someone who might be interested in joining the Chamber, please encourage them to attend this event with you.
As we prepare for 2023, we will be reaching out to you to hear your thoughts and ideas on how we can provide better programming or even start a program that you feel would benefit our membership. We are always receptive to our members, and the Amherst Chamber values your voice in helping us grow our organization and the Western New York region. So please remember my door is always open.