The Emerging Business Leaders (EBL) consist of young professionals, under the approximate age of 40, who convene to increase their network, expand their leadership skills and support local philanthropic causes.
Goals And Objectives
To provide forums for young professionals to interface and build their networks.
To access Leadership Training to assist them in growing professionally.
To interface with current regional leadership via the Mentorship Program.
Watch our Calendar of Events for EBL hosted Summer & Winter ProMixes!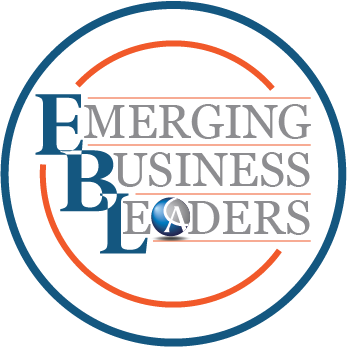 As young professionals advance down their career path, it's imperative that they build leadership strengths and learn new ways to achieve greater impact.
The EBL Leadership Program focuses on the key personal development skills needed to help young people become strong leaders within the business community and continue to advance our region.
The program consists of classroom training, mentoring with the Amherst Chamber Board and Councils, networking and mixer opportunities, as well as, community engagement.
Opportunities to meet and network with classmates outside of the classroom (online or in person) will be in interspersed throughout the program.
Commitment for 2023
Classes will be held:

February 10th
March 24th (Daemen University Symposium)
Then third Friday of each month from April – October 2023
8am-10am

In person unless otherwise noted
Attendance/Participation:

Two absences will be allowed for personal/work situations.

Leadership Program participants are expected to attend all EBL networking events that occur throughout the year including the Leadership Program end celebration at The Event-Celebrating Business Excellence at Salvatore's Italian Gardens on October 23, 2023
Applications are accepted year-round. For more information, click here.
Emerging Business Leaders Board Of Directors 2022
Laryssa Domagala *Co-Chair
One Bridge Benefits
Kimberly Herrington, MHA *Co-Chair
Forrester
James Alexander
NOCO
Jeff Applement
NFTA
Richard Arnaud
National Fuel
A.J. Baynes
Chamber President/CEO
Matthew Castaldo
Amherst Chamber
Chelsea Castiglia
Lawley
Nick Darling
Spectrum Reach
Andrew Drilling
Hodgson Russ LLP
Alex Gaulin
Mass Mutual
Maureen Girven
Amherst Chamber
Sarah Just
Horizon Corporations
Carolyn Leed
Law Offices of Carolyn E. Leed
Jim Lougen
M&T Bank
Patrick Rost
Dopkins & Co.
Andrew Russo
ComDoc Inc.
Tara Slowik
Independent Health
Carmen Alexander Vacco
Lippes Mathias
Lynsey Zimdahl Weaver
Kevin Guest House