After a "pause" on THE EVENT 2020, it was terrific to come back to a packed house of attendees, made up of investors, members, new members, and so many community leaders eager to mix and mingle and honor such a distinguished list of deserving recipients. With almost 400 people present and our largest seated attendance on the ballroom floor, it was the biggest EVENT hosted in the history of the Chamber. Each of our award winners, Osteria 166 Nick and Kendra Pitillo, Rodriguez Construction, Viridi Parente Jon Williams, NOCO Jim Newman, our Woman of Distinction Anne Constantino, and our Business of the Year M&T Bank each accepted their awards with the most heartfelt appreciation for their acknowledgments under challenging circumstances and sincere gratitude towards the Chamber. THE EVENT 2021 indeed was a celebration of business excellence and the evening was a reminder of the regional influence our Chamber has with a membership spanning over 75 unique zip codes. Thank you to everyone for their commitment to the Chamber and a special mention to Spectrum Reach for producing our award videos.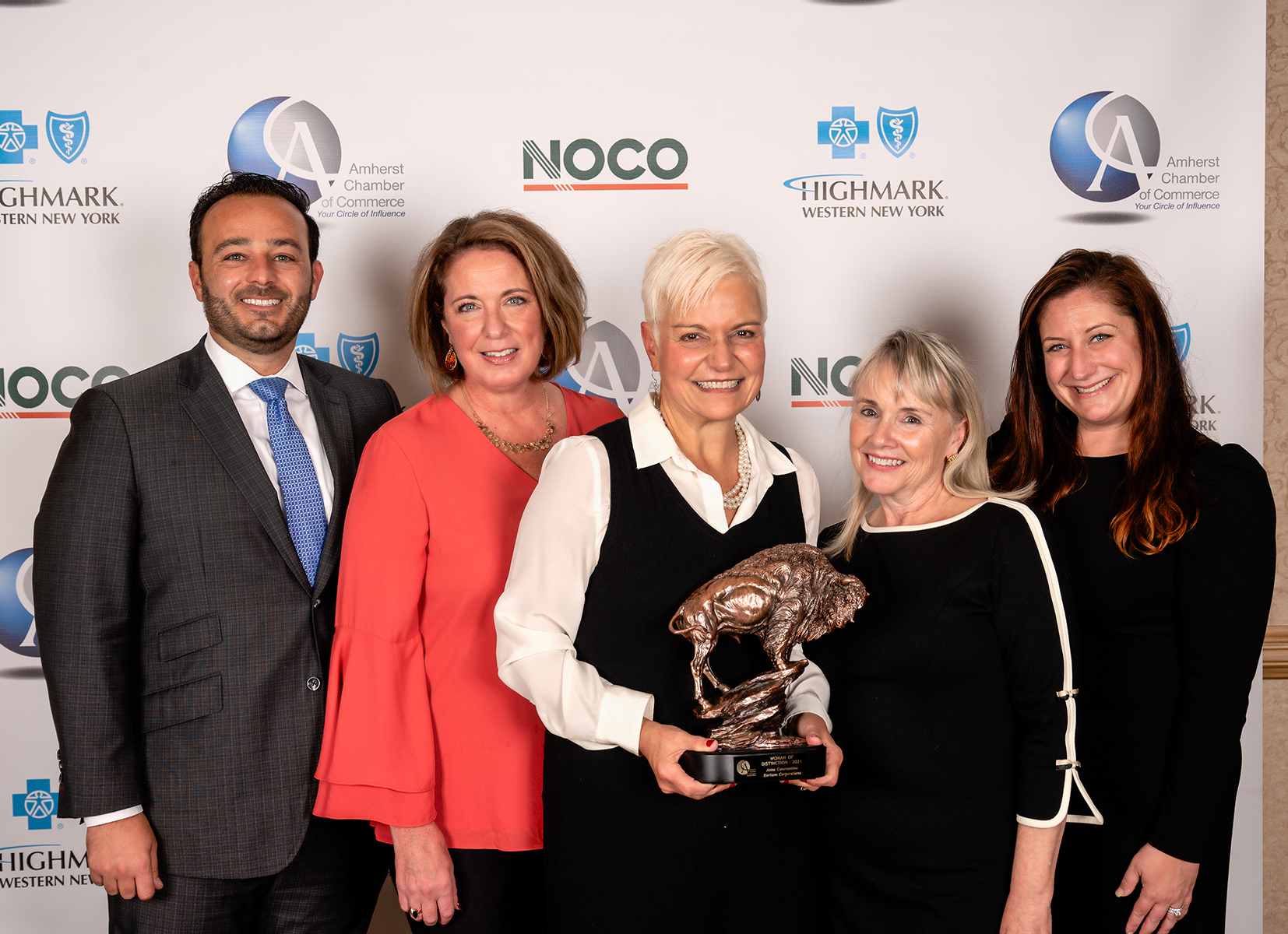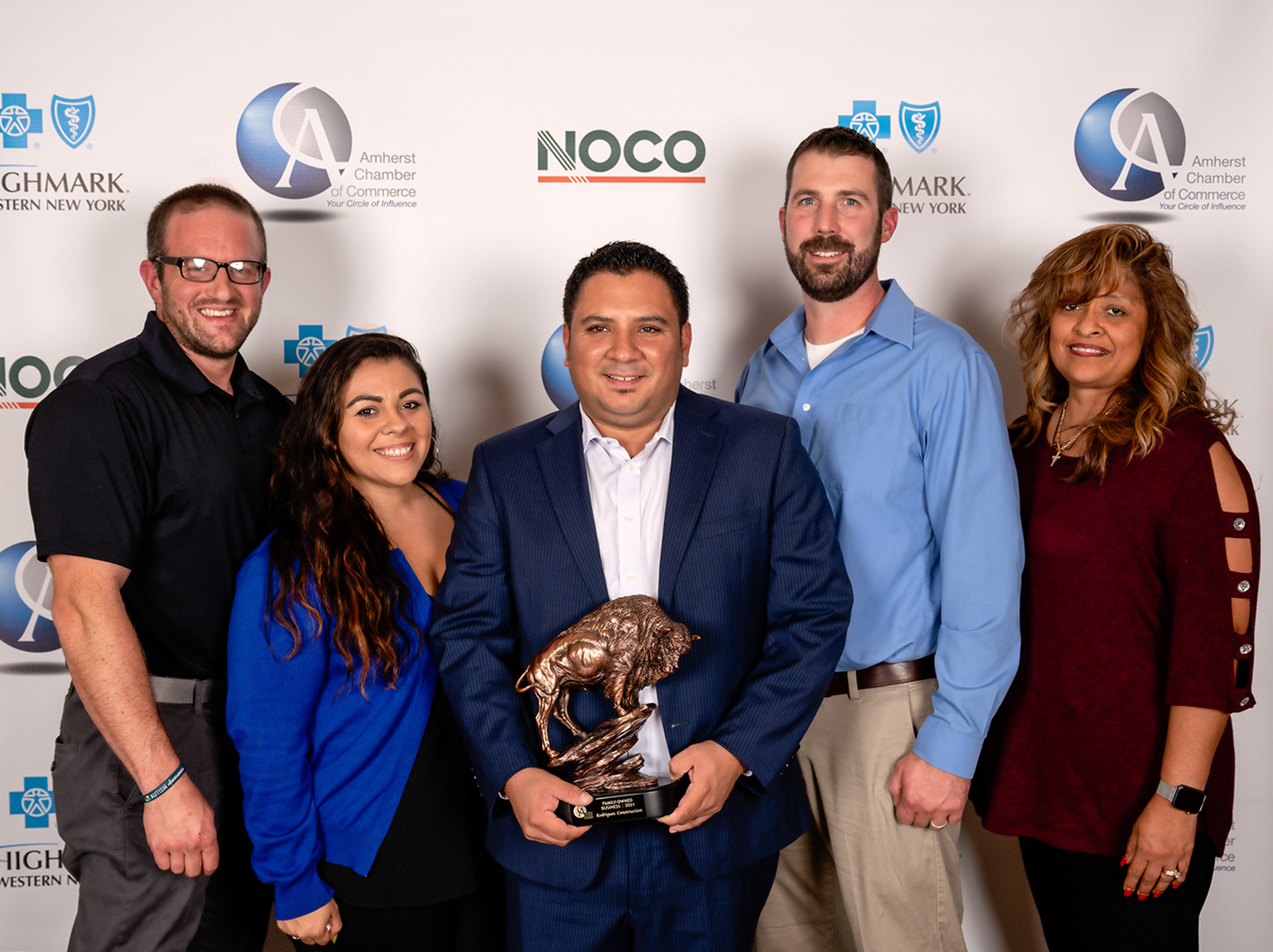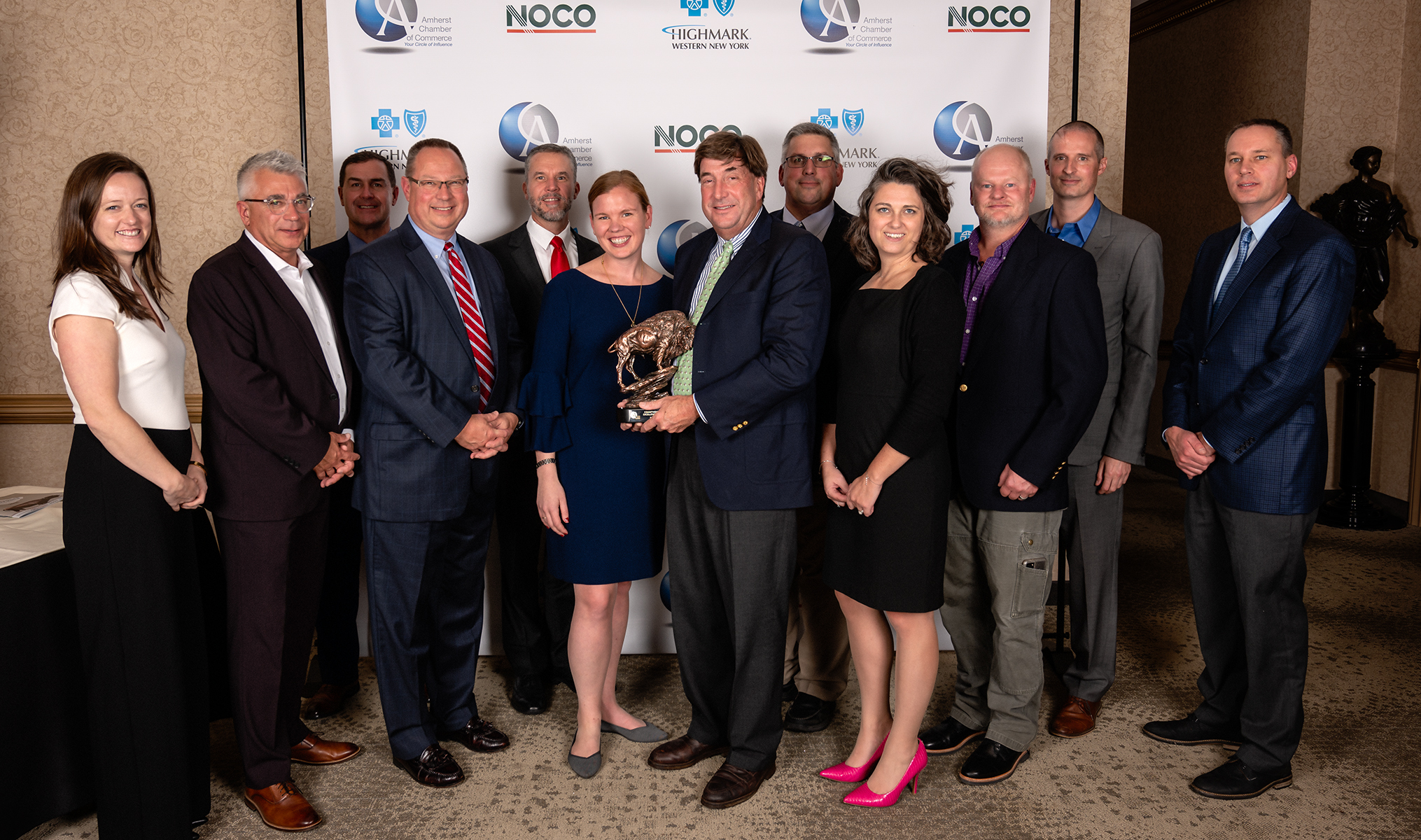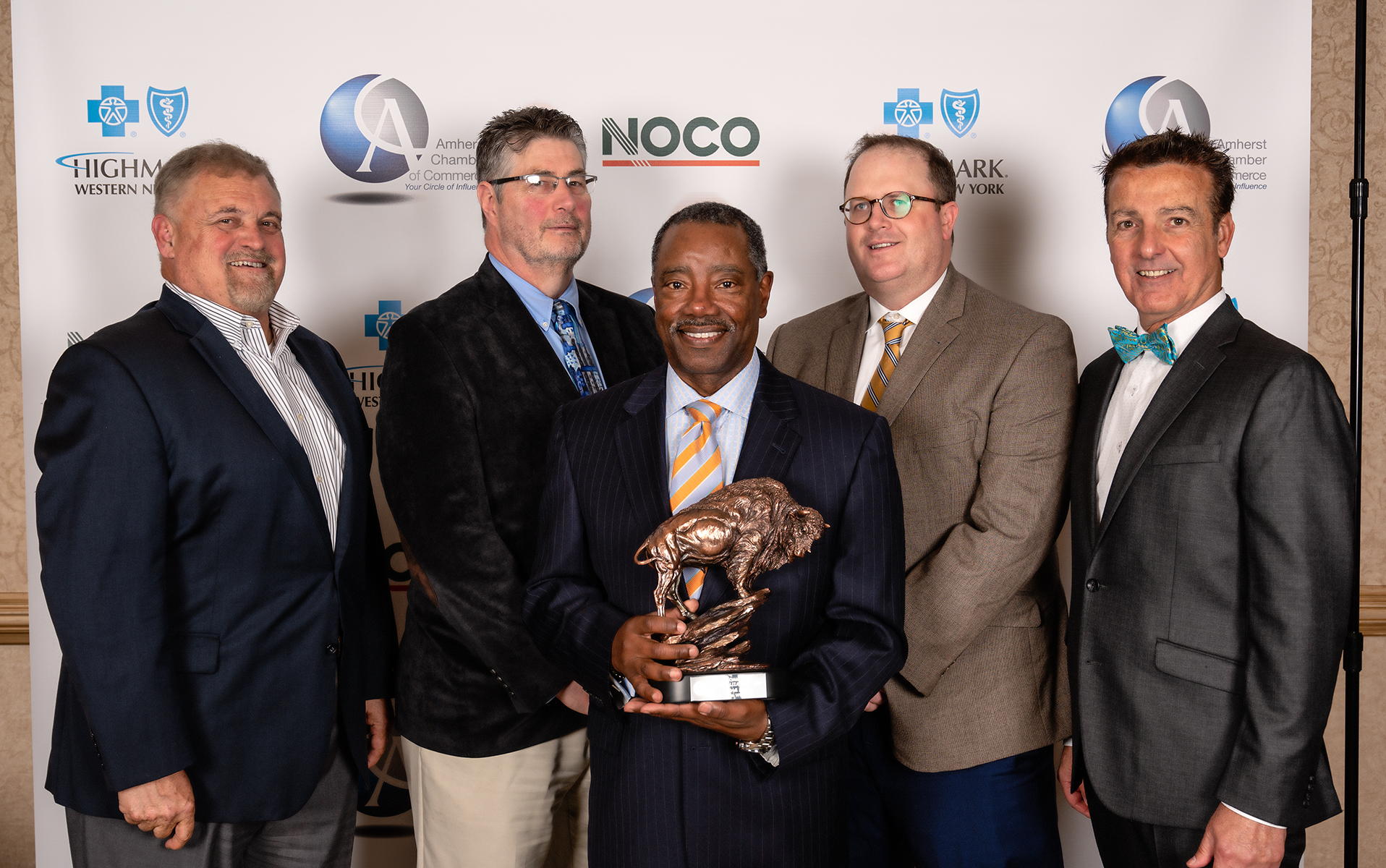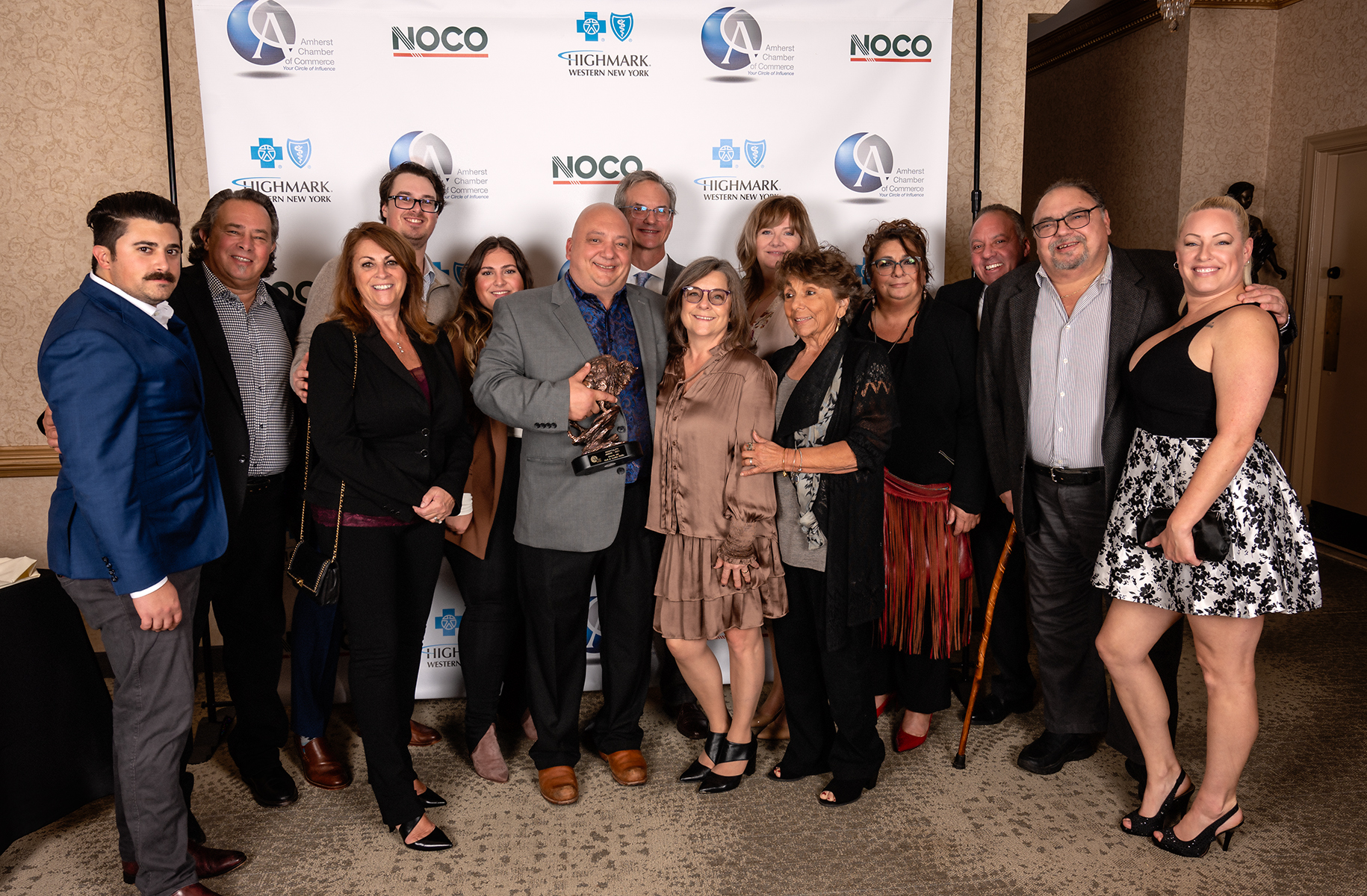 The countdown is on as we march towards the end of 2021, and the Chamber shows no signs of slowing down in helping your business set itself up for success in 2022. We are here to ensure you are ready to hit the ground running and ensure you comply with New York State regulations. The Chamber will be hosting our Sexual Harassment training with our partners from The Coppola Firm and Employee Services Corporation. Completing this interactive training will fulfill your company's obligation to remain compliant annually with the New York State Department of Labor. Please be sure to register here.
We are excited to host our next Business After Hours at Amy's Fine Jewelry on Tuesday, November 16th just in time for those looking to get a jump on their holiday shopping with something special. Amy's Fine Jewelry is located in the Village of Williamsville. We are confident there is something for everyone in what will undoubtedly be a very festive and joyous Business After Hours. Our next Lunch Mob is scheduled for Thursday, December 2, at Fresh Catch Poke and Gallery Lounge located at 500 Pearl in downtown Buffalo. The turnout for our lunch mobs have been incredible the last few lunches, and we hope everyone will join us at this trendy and energetic location. Be sure to stay up to date by visiting amherst.org as events are added weekly to our schedule, and we encourage all members to join us at our various ribbon cuttings held throughout Erie County.
The Chamber benefits team is in the heart of open enrollment, and we have been fielding calls and answering questions daily with current enrollees for health, dental and vision insurance. Our benefit options for 2022 are live on our website, and you can view them for yourself by visiting here. We offer the most affordable Employee Assistance Plan on the market and life insurance for those interested in expanding their employee benefits packages. You can sign up for all of our offerings or even just one, so now is as good of a time as any to reach out to our benefits division at benefits@amherst.org.
As vital as our benefits division at the Chamber is, so is our Emerging Business Leader's program to our membership. These 25- 40ish young professionals recently graduated from our EBL program, and we are thrilled to announce we are accepting applications for 2022. Our EBL board of directors, led by our Co-Chairs Laryssa Domagala and Kim Herrington, continue to develop relevant programming for our Leadership class. We are NOW accepting applications for our 2022 class, and we hope you will identify a leader or two in your organization to participate in this nine-session once-a-month program. Our first class for 2022 will begin with our EBL Symposium, which will be available to ALL Chamber members. In partnership with Daemen College, we are thrilled to offer a day-long symposium to sharpen your professional skills with a three-session leadership training focused on "creating wellness in the workplace, building your personal brand and political skill at work." We are fortunate at the Chamber to work with such great partners like Daemen College and offer quality programming. For those who participate in EBL 2022 or our Symposium, there will be an opportunity for discounts on future educational development. We are excited to announce this program, and I hope you will join us Friday, January 14 at 10:30am.
We continue to work at the Chamber to ensure we are staying engaged with you and your companies. It is imperative that you visit our website and make sure your information is up to date and that you are following us across our social media platforms. We work tirelessly to ensure we engage with your social media pages and share relevant news with our members about your business. If you have any questions regarding how the Chamber can assist you with press releases, media training, social media branding, please do not hesitate to reach out to marketing@amherst.org with your questions.
As we begin to swing into the holiday season, I encourage members to shop local this holiday season, and Erie County is still offering a matching $25 e-gift card through our SHOP716 program. The Shop 716 program and initiative has made an incredible impact on our small business community, and I hope you will be part of the effort. I want to close by asking all members to reflect on the past year and take a moment to thank those that are important to you both in your personal and professional lives.
Unfortunately, we often move very fast onto the next task at hand and don't take that minute to say thanks or send a congratulatory note to those we see have done something remarkable. Yet, it is those little things that make the difference in someone's day. The Chamber remains committed to finishing 2021 on a high note and if you need anything at all, my door is always open.