What a difference a month can make.
The last time I wrote this message, the Chamber was full steam ahead with our major spring event and educational programs for our members.
Then, the COVID-19 pandemic swept across our country.
Within days, almost everything was shut down. The enormity of the situation was obvious, especially to our business community.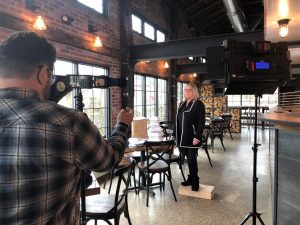 The Chamber responded quickly, pivoting our focus to providing members timely solutions and opportunities they desperately need during this crisis. Right out of the gate, we reached out to member restaurants to find out their status and were among the first to create a concise list of businesses providing takeout and delivery. We took the idea one step further and partnered with Chamber investor Spectrum Reach and several Chamber-member restaurants to create a television public service announcement (PSA) encouraging those at home to patronize their favorite local eatery while still abiding by social distancing guidelines. It is airing periodically over 47 different channels and reaching 90% of all households in WNY. Haven't seen it? Check it out here.
With a shelter-in-place order in effect, we jumped on the virtual bandwagon and hosted a roundtable discussion with Amherst Town Supervisor Brian Kulpa to provide our members direct access to their local elected officials. The videoconference can be seen here. The Chamber followed up with webinars on important topics ranging from employment implications during COVID-19 (view the presentation from Chamber investor ESC here) to this week's webinar on the financial implications the crisis and market can have on businesses. Join Chamber member Allen Dembski from Buffalo First Wealth Management on Thursday at 9:00 a.m. Register here.
Recognizing that this new way of life can be taxing, we started a new virtual networking program called Motivation Monday. Held every Monday at 8:30 a.m., this videoconference features Leadership expert Larry Mietus imparting encouraging, inspirational messages to start your week on a positive note. The first session was uplifting! Join us every Monday here.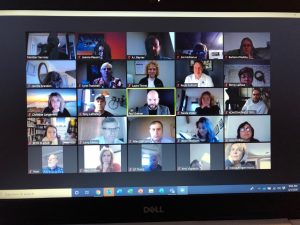 We also brought back our successful professional networking groups, albeit virtually, so members can stay connected while at home. A special thank you to ProNet facilitators Paul Greiner and Allen Dembski, who agreed to host these weekly videoconferences at 9:00 a.m. The response has been overwhelming. Register for the Wednesday sessions here.
Our Emerging Business Leaders program will not be stymied. Our future leaders continued their classroom training last week via videoconference with Nicholle Overcamp of Wilcox Financial presenting "Own Your Financial Future."
This crisis has created some shortages of desperately needed products and services and the Chamber is proud to be able to help facilitate ad-hoc government affairs support to companies who need access to key supplies or services and to those who have key offerings during this crisis. Let us know if we can assist you.
As a result of these rapidly-changing times, our monthly newsletters have become weekly to make sure you are receiving the latest information impacting you and your business, and as always, we encourage you to follow us on our active social media platforms (Facebook, Instagram, Twitter, LinkedIn and YouTube) where you will find up-to-the-minute, reliable information regarding COVID-19.
If you've missed anything, know that our resources, newsletters and events are just a click away on our homepage at amherst.org.
Need something you don't see?
Have a challenge you can't solve?
Send us an email at info@amherst.org.
One thing we know for sure. We can't get through these unprecedented times alone. You can count on the Chamber to provide the support you need to withstand this crisis. Together, we will prevail and be stronger than before.
Stay well and safe, and remember my virtual door is always open.