Welcome 2020!
The best thing about ushering in a new year and a new decade is the opportunity to start fresh again, reset your goals and mindset and forge ahead.
The Chamber is renewing its commitment in 2020 to promote a strong business climate in WNY. As the state grapples with a major budget deficit, we remain focused on the new legislative session that gets underway tomorrow in Albany.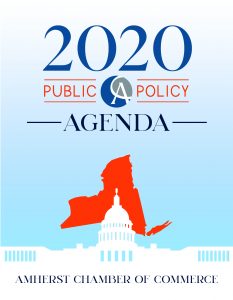 On Friday, we will unveil our Public Policy Agenda for 2020. It will detail the Chamber's position on important legislation affecting the business community.
In Amherst, we will collaborate with the town on several items, including: the light rail extension to UB's North Campus, a new Thruway interchange to alleviate traffic congestion and the redevelopment of the Boulevard Mall.
The Chamber also supports incentive programs to spur economic development and affordable housing, the full implementation of a state health care commission to rein in costs, additional money for the Jacobs School of Health and Biomedical Sciences and funding for a new engineering building at UB.
Our focus is pro-business not partisan, and the Chamber will be reaching out to both sides of the political aisle to create an environment where the local economy can continue to grow.
We encourage you to join us for the unveiling of the Public Policy Agenda at our Annual Luncheon on Friday. Our Board of Directors will be sworn in by Assembly Majority Leader Crystal Peoples-Stokes and Brian Kulpa will deliver the State of the Town. The event has grown so much, we moved it this year to the Buffalo Marriott Niagara. Register here.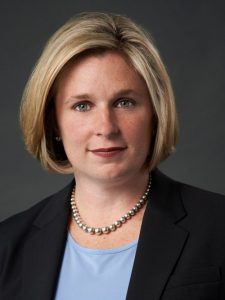 The Chamber has several other events planned for this month to keep you on track with your 2020 goals. Tara Handforth, a recent Buffalo transplant, was promoted to Commercial Banking Market Executive for Upstate New York and Eastern Canada at Wells Fargo. She will join us for our first West Herr Driven to Success Series of the year on January 9th. Tara has steadily climbed the ladder in the banking industry and has tremendous responsibility serving clients with annual sales in the billions of dollars. How does she thrive in a competitive marketplace? What lessons has she learned along the way? Join us for a casual conversation with this community leader. The event is free, and a light lunch is provided. Register here.
Need some inspiration in 2020? Our Open ProNet this month features great advice on how to fast track your way to personal and professional success in the new year. Career coach Cathy Lanzalaco of Inspire Careers will present January 14th on expanding your sphere of influence and attracting customers instead of chasing them. Participants also get time to talk about their own businesses. A must-attend! Register here.
For Business After Hours, the Chamber is once again teaming up with the Ken-Ton Chamber of Commerce, as we check out growing software company, Arbeit. Join us on January 21st for networking and fun at Arbeit's new, cool office space on Sheridan Drive in Tonawanda. Register here.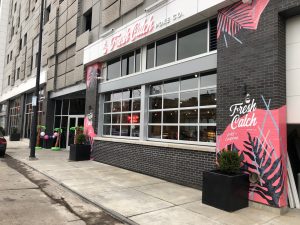 The Chamber will close out the month with the first social event of the year for our Emerging Business Leaders. The Winter ProMix will take place at the sleek, new Fresh Catch and the Galley Lounge at 500 Pearl in Buffalo on January 30 to celebrate the start of the program that is grooming the region's future decision-makers. Everyone is welcome to attend and we encourage you to bring new or gently used winter accessories for Colvin Cleaner's Coats for Kids program. Don't miss out! Register here.
We hope you find great value in our January lineup of events. No need to hibernate. Get out and enjoy what we have to offer and remember, my door is always open.