In a few short weeks, we will be embarking on a new decade.
As we prepare to introduce 2020, the Chamber can't help but reflect on the past ten years. The Buffalo Niagara region has seen great progress. After years and years of economic stagnation, the needle has finally started to move, giving the Chamber great hope for the coming decade.
The new year will also bring new goals for the Chamber to help continue our growth and expand our service to the local business community. We will head into 2020 in a much stronger position thanks to the successes of the past year.
The Chamber kicked off 2019 with a record turnout for the Annual Luncheon and State of the Town.
This event has grown so much, we are moving it to the Buffalo Marriott Niagara next year to better accommodate our guests. It will take place on Friday, January 10th. For more information and to register, click here.
We've seen substantial growth in all our events and expanded our reach in 2019 to include more of our member businesses located outside of the Town of Amherst. We also understand the benefit to our members of engaging in events with other local Chambers, like this year's Buffalo Bisons game and Business After Hours at the Hull Family Home and SPAR Self Defense. We kicked off and grew our Open ProNet, participated in an Open House for our Toastmasters group that spurred a spike in membership, brought on more health insurance clients and added to our investors.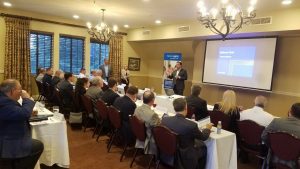 The Chamber made some great strides in the economic and political landscape in 2019. We brought together local developers and National Grid and National Fuel representatives to learn of money-saving grants and programs to cut project costs, and we played a major role in the most important political race of 2019, Erie County Executive. We had both candidates speak to our Economic Development/Public Policy Council and made sure you had a voice in the campaign as the sole sponsor of the WIVB-TV Erie County Executive Debate.
We have two more events this year. The Chamber is partnering with the Ken-Ton Chamber and the Buffalo office of the U.S. Small Business Administration for a Grow with Google seminar. This is a great way to learn more about boosting your online presence. Register here.  We will wrap up the year with a celebration at a special holiday-themed Business After Hours at HOOKED, the new restaurant inside the Wyndham Hotel on Main Street. Register here.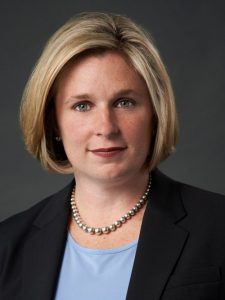 The Chamber will hit the ground running in the new year. We are proud to welcome Tara Handforth, Market Executive at Wells Fargo on January 9th for our West Herr Driven to Success Series. Tara was recently promoted to handle Commercial Banking in both Upstate NY and Eastern Canada for companies with billions of dollars in sales. Register here to hear about her career climb.
In need of some life and career inspiration in 2020? Check out our Open ProNet on January 14th. Cathy Lanzalaco of Inspire Careers will have some tips on enhancing personal and business success in the new year. Register here. On January 21st, we team up with the Ken-Ton Chamber for a Business After Hours at Arbeit, a software company that recently moved into its cool, new headquarters in Tonawanda. Register here to check out the event that features table games and video podcasting.
On behalf of all of us at the Amherst Chamber of Commerce, have a wonderful holiday season and a prosperous 2020, and remember, my door is always open.