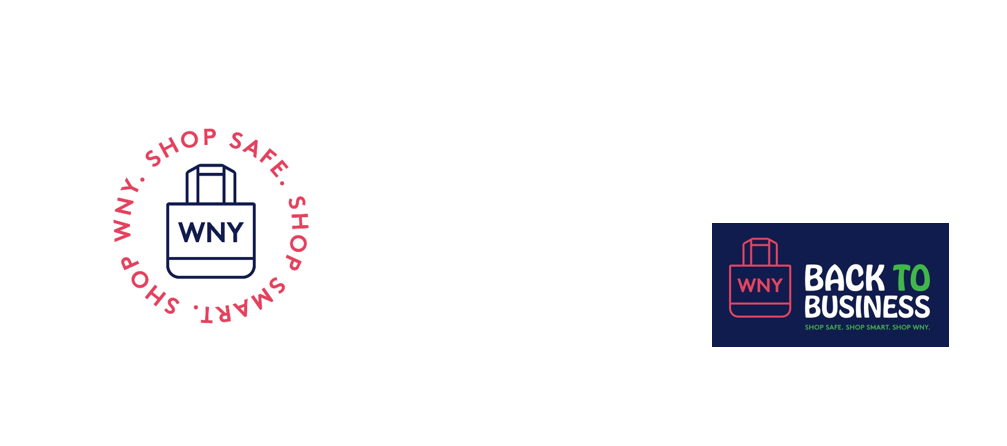 An Erie County Business Task Force initiative to support Western NY in COVID recovery
The "WNY Back to Business" initiative is to be a champion of all business, supporting the shop/support local themes in Western New York; to develop business unity and camaraderie to uplift our region.
Support Local
Support your local restaurants and retailers.
Keep your hard earned money, right here where you live.
More information coming soon
Western New York has a long history of meeting daunting challenges. As always, when all of us work together, great things can happen. This is our home. These are our neighbors. The survival of local businesses is our responsibility.  
The It's Our Job Digital Business Kit provides a spectrum of printable signs, social tools and other materials. We know that the social distancing requirements make day to day business more difficult. This branded signage will help you send a clear message of safety in a consistent and inclusive way. 
Read More
in The Buffalo News It's Our Job Directory. This free resource is designed to help consumers find and support local businesses. Learn more and list your business, along with any recent changes in operations.
Add your business here
Be part of the solution
Objectives
Coordinated effort to build and uplift the local business community
To stimulate camaraderie and cohesiveness within the business support population
To foster and support an inclusive and diversified cooperative within the Buffalo Niagara region
To encourage local commerce; B2B, B2C
To support Shop Local & Support Local Initiatives in Erie County for businesses to Prosper, Revitalize, and Collaborate; Recover from COVID-19