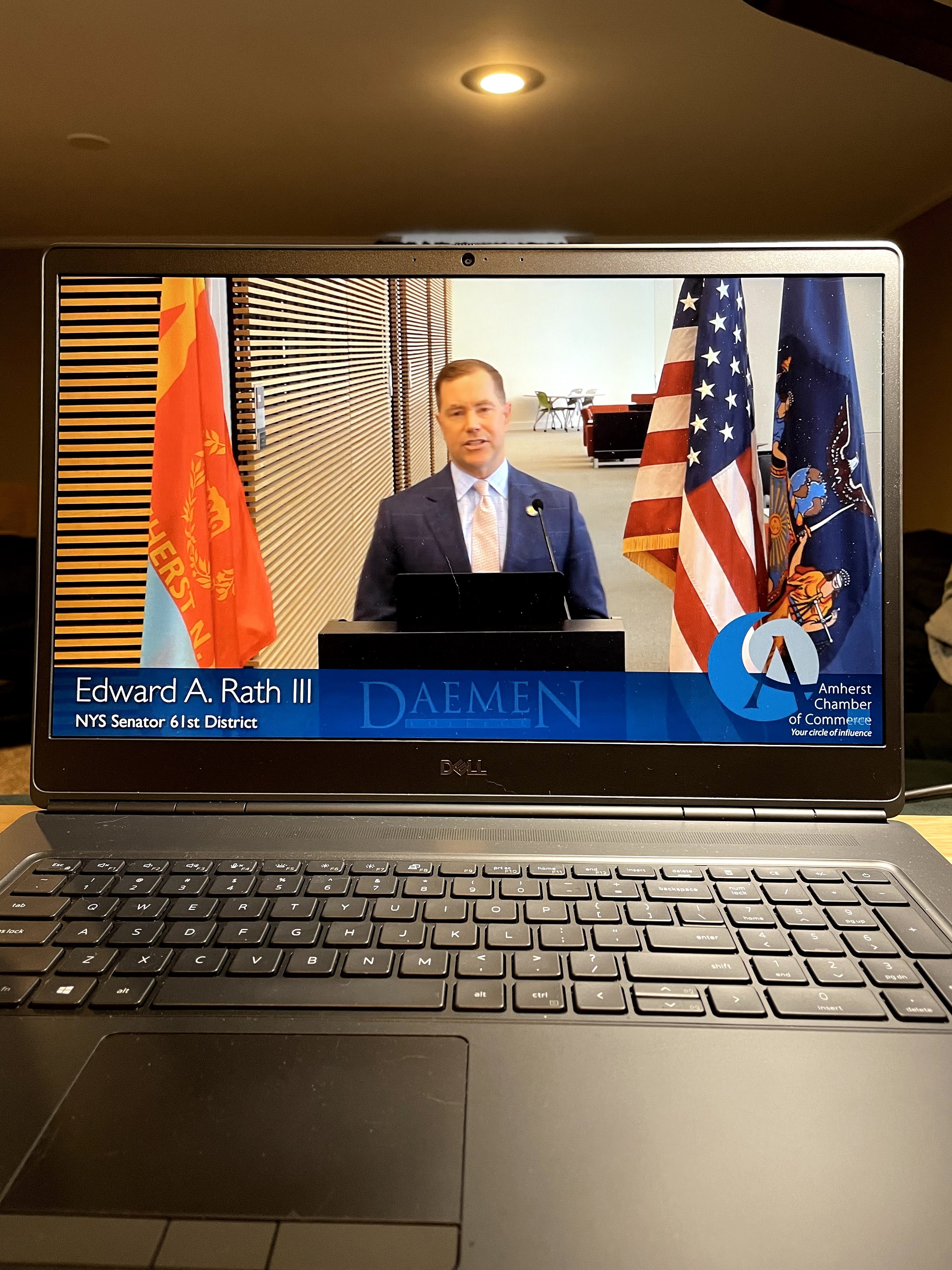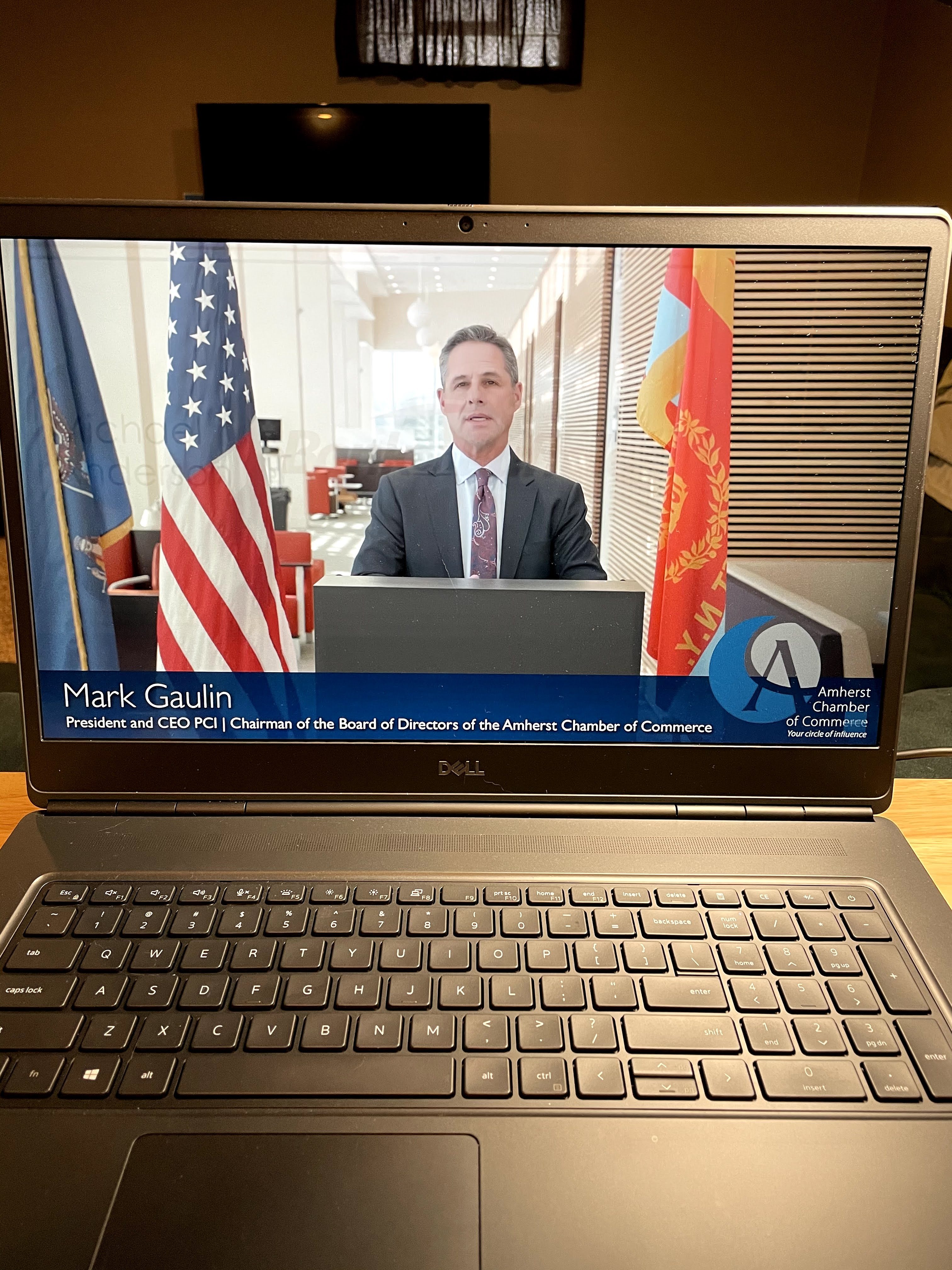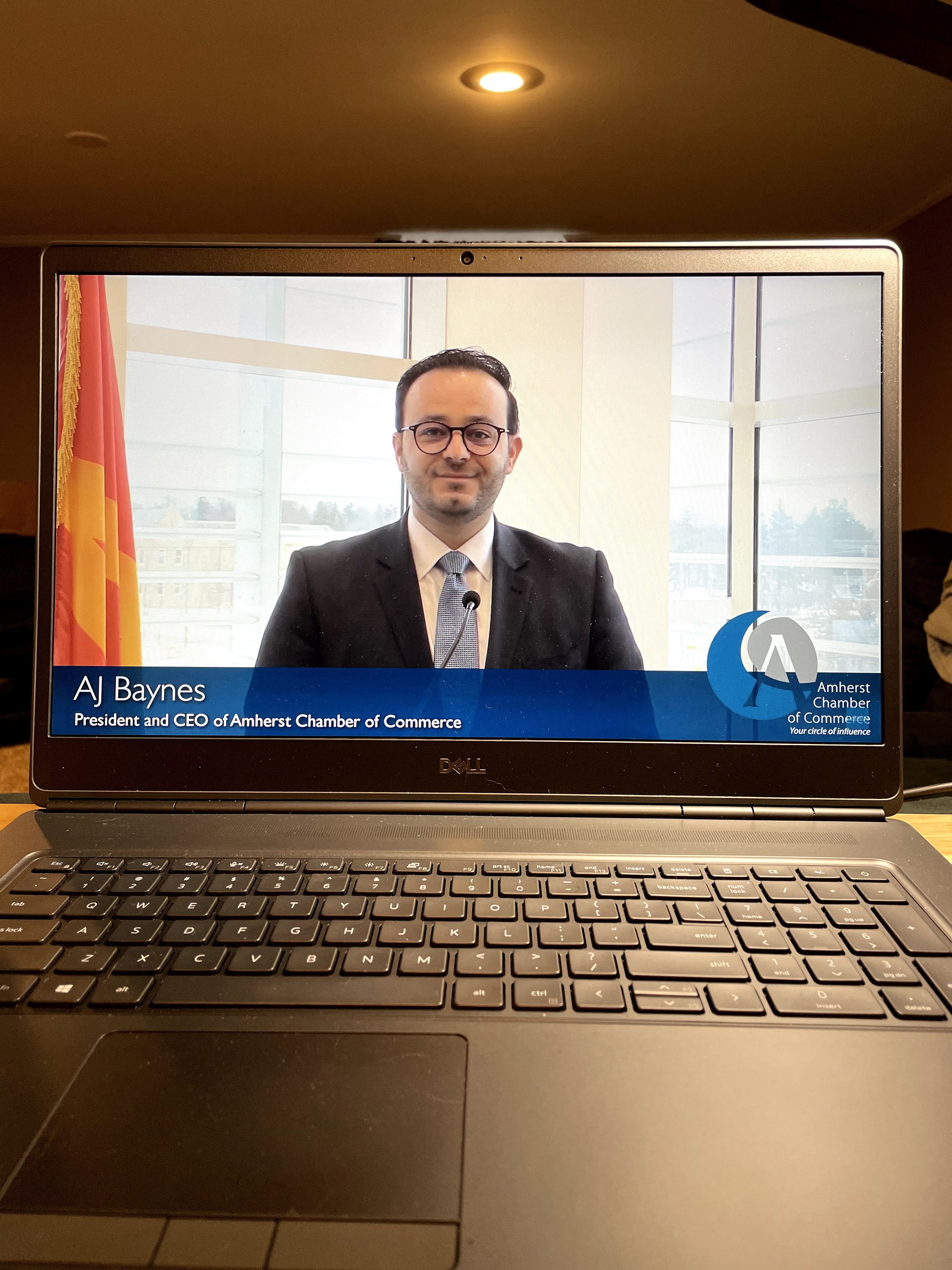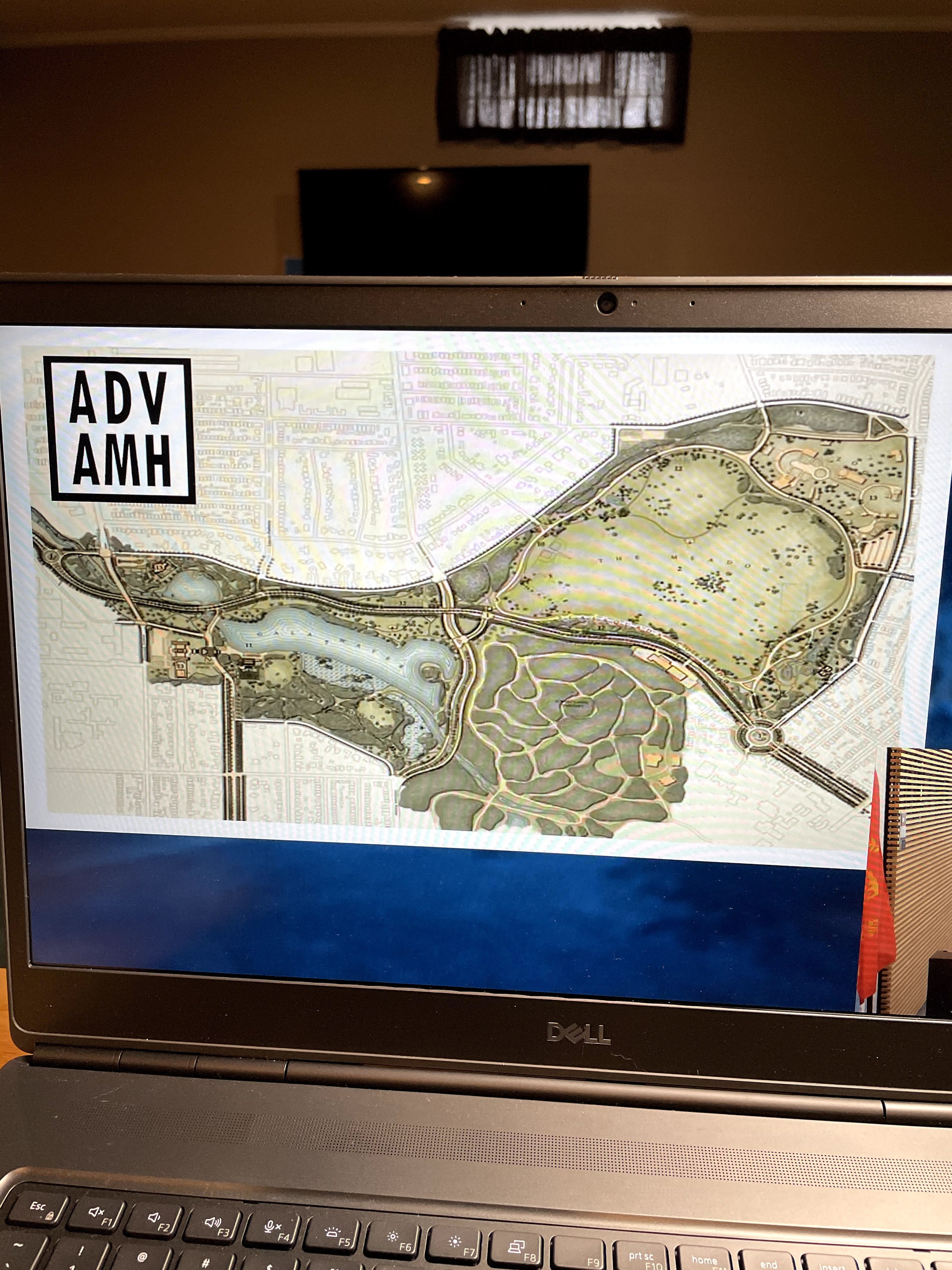 The days are getting slightly longer and a little bit brighter as we move through 2021.
There is plenty to be hopeful and optimistic about with a vaccination underway, a reexamination of government restrictions on businesses, and a Chamber in full swing for its members. Last week, we conducted the first-ever Livestream via YouTube to install our new board of directors and Supervisor Kulpa delivered his State of the Town Address. If you missed us live, I would encourage you to watch: Amherst State of the Town - YouTube
From Supervisor Kulpa, we learned that many of his visions and ideas presented three years ago, in his first address, have started to take final shape. Often, it is easy to assume that developers will move overnight when large scale projects are rolled out, that is not the case. The preparation to ensure these sites have the proper zoning and infrastructure needs take time and countless meetings with residents, government officials, and the business community to ensure Amherst has continued success for the next forty years. While we anticipate additional news soon, it is promising to hear we are on the cusp of several transformational initiatives in and around Niagara Falls Boulevard that will take shape within the next six to eight months.
We are encouraged at the Chamber by the uptick in new membership inquiries. The numbers mirroring pre-pandemic levels are an encouraging sign that stability is coming back to the business community. Our message of being a membership-driven organization, focused on ensuring your business's prosperity, is reaching new heights throughout the region. We will continue to look for opportunities to provide you plenty of networking and educational programming, and business services such as health/dental/vision benefits for you and your employees. Be sure to stay up to date with our calendar of events, and feel free to join us tomorrow, February 10, as we will conduct a Speed Networking opportunity.
This coming weekend is Valentine's Day, and there are plenty of opportunities to support your local restaurants, florists, and small businesses for those unique gifts to let someone know you care. I would encourage all of you to visit our directory of companies or our Shop 716 link on our website to find the perfect gift and see local offers.
Lastly, I would like to congratulate and thank our newly elected board members and our incoming Chairman Mark Gaulin for serving this year. We are thrilled to have the knowledge and professional backgrounds of these board members who have engaged with our Chamber to offer their insight on an array of expertise revolving around our local startup scene, real estate development, healthcare, legal, technology, clean energy, and higher education, to name a few. The road ahead is bright, and this diverse group of talented businesspeople volunteer their time and energy to ensure our regions' prosperity.
I look forward to working with all of them and our membership this year, and please remember my door is always open.