What are your COVID-19 lessons?
No one was prepared for a crisis of this magnitude, but business owners are resilient and over the past six months, they have swiftly responded to meet changing rules and regulations, to ensure the safety of their customers, and to embrace the adoption of new technology.
Their actions have made them stronger, leaner, and more equipped for whatever the future may bring. I am endlessly inspired by the resilience and creativity I see from our businesses in the face of these unimaginable challenges.
At the Chamber, we are also embracing change to better serve the needs of our members.
Last week, we invited investors and members of our Economic Development and Public Policy Committee to a socially-distanced forum for an update on the status of local projects from Amherst Town Supervisor Brian Kulpa.  National Grid also presented an overview of their grant opportunities for developers.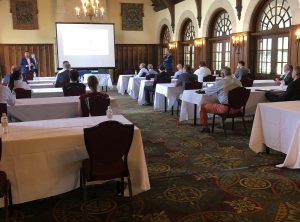 I am proud to report that despite the pandemic, our community is continuing to move forward.  The town continues to work with the development community on large scale projects at Station 12, the Boulevard Mall, Amherst Central Park, and others, to ensure their progress. The town is continuing to prepare the Boulevard Mall site for Douglas Development's $100 million overhaul, including proposed zoning changes for the modern, mixed-use project, which will be voted on by the Amherst Planning Board and the Town Board over the next several weeks.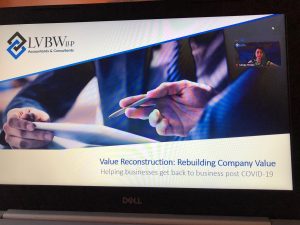 To help our member businesses in need of realigning their bottom line, the Chamber turned to our longtime member, the accounting firm of LVBW LLP.  Its expert CPAs hosted a webinar to share information on cash flow planning, tax strategies, benefits and expense management.  If you missed it, you can watch the presentation here.
As of August 3, there is yet to be an agreement on the substance of a Phase Four relief bill. We continue to fight for more forgivable loans for businesses desperately trying to regain their footing after months of forced closure and business disruption. The Chamber remains a strong voice for small businesses in Albany and Washington, DC, and will continue to advocate on behalf of our members to our elected representatives.
The focus now in New York State is to prevent a second wave of COVID-19 cases, not only for the safety of our residents, but also to prevent a corresponding second wave of closures of our bars, restaurants and other establishments that have worked so hard to safely reopen. At the Chamber, we are always here to ensure our member companies stay abreast of the ever-changing regulatory environment, so they can continue to operate safely and lawfully.
Find out more about the 'Three Strikes You Are Out' policy here.
As a result of growing COVID-19 cases across the country, the number of states included on the Governor's travel advisory continues to grow. Anyone coming into New York from COVID-19 hot spots must quarantine for 14-days or face a $2,000 fine. The most recent list of states affected by the travel advisory is here.
The hospitality industry has been crippled by COVID, but Buffalo got a dose of good news two weeks ago, when the Toronto Blue Jays decided to host its games at Sahlen Field, the Home of the minor league team, the Buffalo Bisons. Shut out of its home stadium because of the pandemic, the team was in search of a new place to play.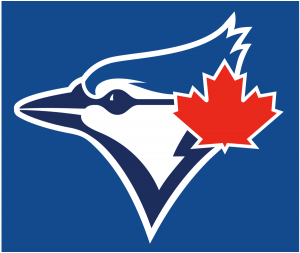 The Buffalo ballpark needs some upgrades to meet major league st
andards, but in the end, it was the best solution. With the proper safety guidelines in place, the Jays players and opposing teams will be
filling our hotels and patronizing our restaurants. During a pandemic, it is a big win for our community. The Chamber weighed in on the story in The Buffalo News. Read more here.
I would I would like to take the opportunity to thank business owners across our region for their commitment to opening safely. Please know that my virtual door is always open, and that we at the Chamber stand ready to support you in all that you do.